Complete your hunting, camp cooking, survival, or bushcraft EDC kit with our Clueless Bushcraft EDC Knife Pack!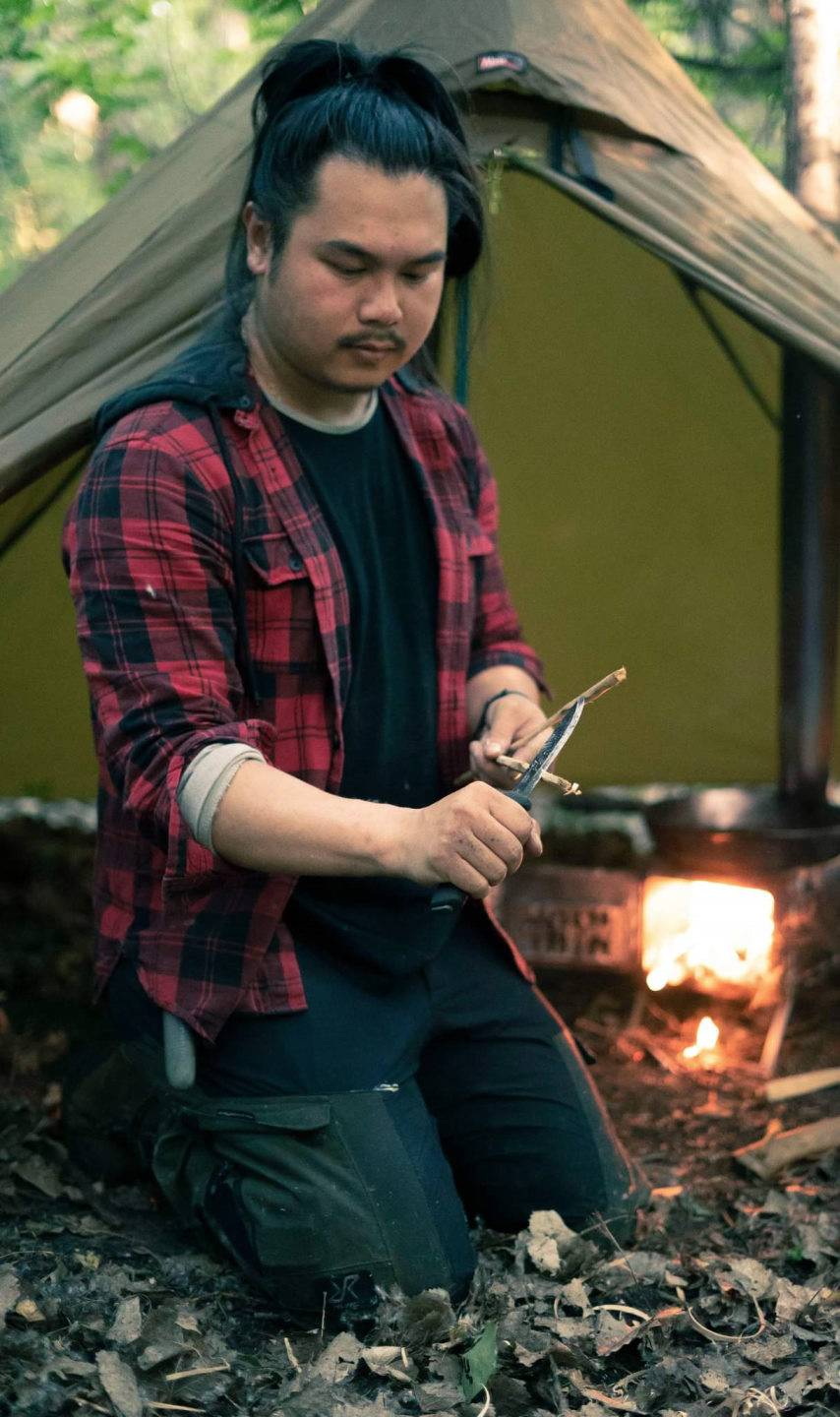 ✷ The choice of Bushcraft Tiktok Celebrity Tom Phan aka. "Clueless Bushcraft" ✷
Doing outdoor activities now can be more comfortable because our Clueless Bushcraft EDC Knife Pack is here to help you with a variety of roles in survival situations. Being used to cut rope, making a feather stick, preparing a delicious meal, or even as a fire starter? Our knives can do all!
✷ Made By The Excellent Spanish Brand ✷
These high-quality knives are made by the Spanish brand "Joker" which has been manufacturing knives, folding knives, and sports blades in a semi-artisan way in its facilities in Albacete for more than thirty years. Each piece is perfectly handmade with maximum care for every detail of the products. No doubt, the quality will make you feel satisfied!
✷ A Universal And A Compact Knife For Outdoor Activities ✷
For you who have been looking for an easy-to-carry and easy-to-use set of knives that will fit into your backpack, our Clueless Bushcraft EDC Knife Pack is definitely all you need. Comes with superb leather sheaths, one of them including a Walnut wood ferrocerium rod, which makes it easier for you to keep your knives while not in use.
✷ A Perfect Gift For Hunters & Campers ✷
Having no idea what to give to your friends who love hunting, camping, hiking, or doing other outdoor activities? Stop feeling confused when it comes to their birthdays and go get them our Clueless Bushcraft EDC Knife Pack as a perfect gift for their adventure!